About the Doctor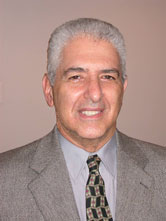 Dr. Strauss, retired from Dentistry March 31st, 2021. He was a graduate of Temple University School of Dentistry (1968) and Capital University of Integrative Medicine (2000) had been in private practice in Northern Virginia since 1973. Active in the dental management of sleep disorders since 1988, Dr. Strauss was a member of most major international, national, regional, and local sleep disorders associations. He co-founded and maintained an active leadership within the Sleep Disorders Dental Society (SDDS) that is now the American Academy of Dental Sleep Medicine (AADSM). As a past-president and Standards of Practice Committee chairperson, Dr. Strauss maintained a leadership role in the ongoing improvement of the quality of care.
Dr. Strauss developed the original Oral Appliance Therapy (OAT) information brochure and membership brochure and was a contributing author to their initial education slide program. He was certified in the use of all basic types of oral appliances used in the management of sleep disordered breathing and developed several of his own appliance designs. He was credentialed by the Certifying Board - Academy of Dental Sleep Medicine and a licensed Oral Systemic Balance® practitioner. Dr. Strauss has been a contributing author to the medical text, "Snoring and Obstructive Sleep Apnea," by David N. F. Fairbanks, M.D. As a consultant on OAT to Walter Reed Army Medical Center, Dr. Strauss was involved in both research and in clinical practice. He provided OAT for patients working in conjunction with most of the sleep disorders centers and sleep specialists throughout the Washington, DC metropolitan and suburban area.
Dr. Strauss spoke on Sleep Disorders Dentistry at many annual sleep disorders meetings since 1991 on both research projects and Oral Appliance Therapy for Treatment of Snoring and Obstructive Sleep Apnea. He also spoke to dentists on OAT at continuing education courses and to the public on television and on radio talk shows, and he has been interviewed on the subject for articles in both lay and professional publications.
Since 2005, Dr. Strauss became fascinated in the function of the jaw-tongue-throat relationship strong association with the cause and treatment of Obstructive Sleep Apnea and related obstructive sleep related sleep disorders when humans are NOT sleeping, because the anatomic configuration is omnipresent. This is addressed in Oral Systemic Balance or Oral Systems Biology, in articles and publications within this website.
* Denotes a board-certified Diplomate of the American Board of Dental Sleep Medicine (ABDSM). The board is self-designated and does not confer recognized specialty status by any certifying organization. The American Academy of Sleep Medicine (AASM) recognizes the Diplomate status granted by the ABDSM. All Diplomate applicants must hold (at a minimum) a dental degree (D.D.S. or D.M.D.) or its equivalent and an active unrestricted license to practice dentistry in addition to completing an extensive application process, including presenting case studies and taking a written exam.
** Doctor of Integrative Medicine-Dentistry denotes advanced degree granted by Capital University of Integrative Medicine. This degree does not confer recognized specialty status by any certifying agency. All recipients of this degree must have completed a two year; four semester program composed of 28 courses in specific aspects of integrative medicine for a total of 58 credits, a clinical externship program and submission of a Thesis, oral and written examinations, projects or assignments and maintain a minimum cumulative average of 3.0.
*** Trained Oral Systemic Balance Practitioner denotes completion of a training program of foundation and advanced courses in oral system biology and demonstration of competence in the science and clinical application of the science. This designation does not confer recognized specialty status by any certifying agency.