Metro Directions to Arthur M. Strauss, DDS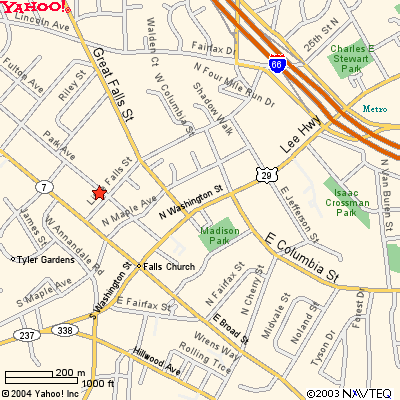 Metro Directions
From the Orange line exiting at East Falls Church Station
From front of station you are on Roosevelt Blvd. and about a mile from the office
Your options are to take public transportation (generally a cab) as bus service is limited or to walk.
Walking directions are:
Right on Roosevelt Blvd. to corner and left onto Westmoreland Street for 6 blocks (at about midway it veers to the right) then:
Turn right onto Washington Street N. (a section of Lee Highway) for 4 blocks
Turn right onto Park Avenue to 311. It's the second building on the left hand side of the street just past your second intersection at Little Falls Street.